Discover more from Idée Fixe by Toni Cowan-Brown
A newsletter for the curious minds, and your weekly in-depth dive into the ideas that dominate our minds - both the delusional and the pedestrian. Each week I share insights on the ideas in tech, politics, pop culture and F1 that matter.
Over 1,000 subscribers
Idée Fixe Interlude #6
"Never piss off the social media team"
Thank you for being here, when really you could be in many other places. If you are new to Idée Fixe, welcome. I'm Toni Cowan-Brown and this is your weekly newsletter into the ideas that matter, and dominate our minds for a prolonged period.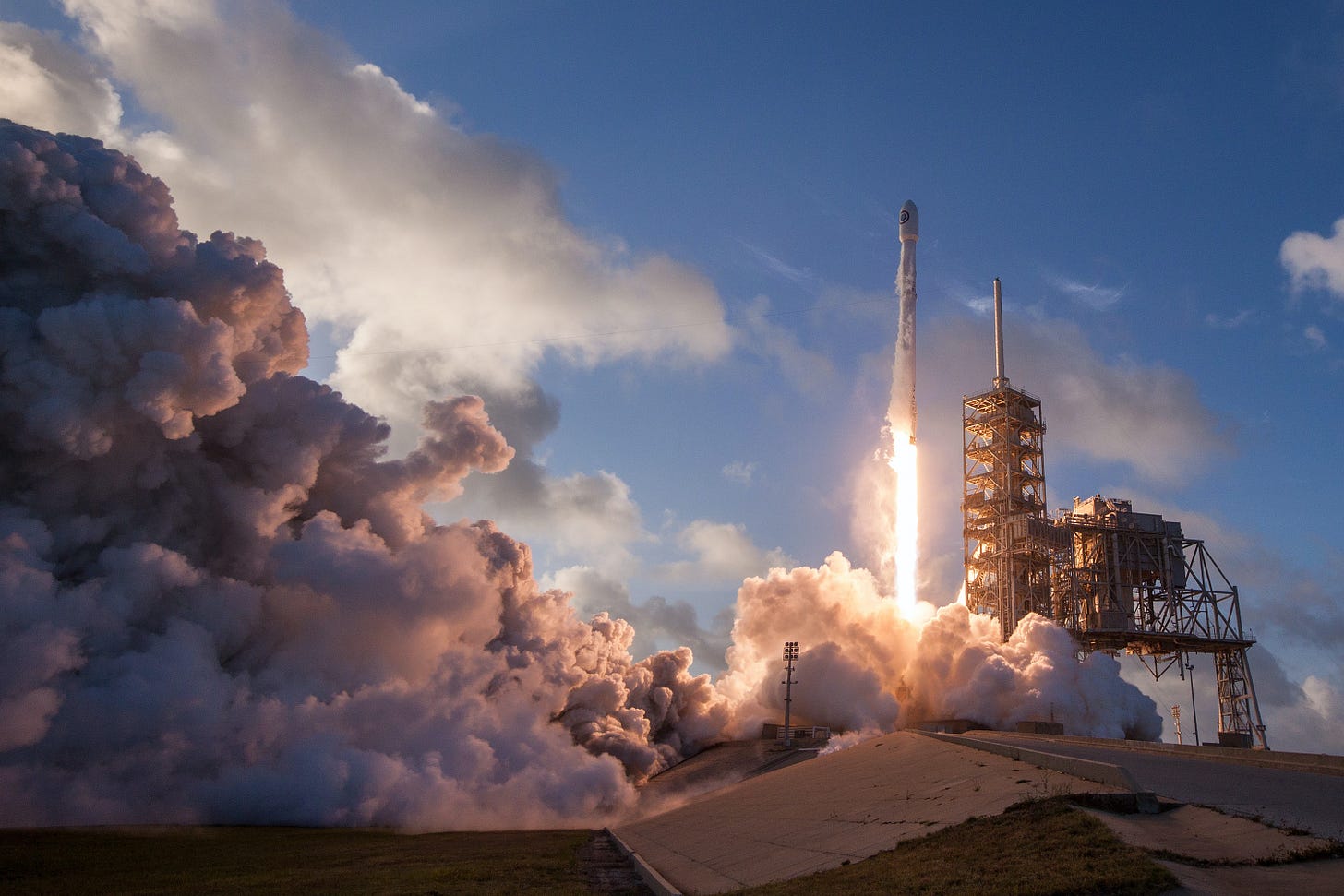 Idée Fixe #3: eSports 🏁
The past couple of weeks I looked into the growing billion-dollar industry and the global phenomenon that is eSports, which was particularly interesting given the unique times we are living in where all sporting events have been put on hold or postponed.
Idee Fixe Interlude 🥳
I'm researching the next idée fixe which I'll announce next week, and in the meantime, I will share with you what I've been reading, watching, listening to, and what has caught my eye recently - this is your Idée Fixe Interlude.
---

---
First up.
This week the headlines have been dominated by the pursuit of basic human rights for all Americans. It has felt trivial to talk about anything other than the continuous murder of black Americans and the protests happening across the country demanding justice for Breonna Taylor, George Floyd, and Ahmaud Arbery (just to name a few of the most names you need to know).
America is angry, and rightly so. Over the past few week's I've followed closely the work of Shaun King which has helped me understand better in what ways I can be helpful and better understand my white privilege. I invite you to do the same.
What I'm reading.
This weekend marked a new era for spaceflight. The Atlantic has debuted "Shadowland" - a new project exploring the power of conspiracy thinking and the theories that arise from it. The Pandemic has hit many industries, but none quite like the media, and this piece by Substack's CEO is an interesting take on what the future for journalists might look like. This is a great overview of the rise of TikTok; its ruthless growth strategy, its hyper-personalized algorithm, and why it's a sticky app (long read but worth it). But not everything is going to succeed, so let's talk about failure in Silicon Valley (90% of startups fail). This twitter thread about podcasting by Ben Thompson which came soon after it was announced that Spotify struck a deal with Joe Rogan worth more than $100 million is definitely worth a read. And finally, Sari Azout wrote a great piece on the future of newsletters - it's indeed become obvious that newsletters have become the 2020 version of starting a blog.
---
Politics 🗳️
Never Piss off Your Social media Team
It's definitely been quite a week for social media platforms and social media teams on both sides of the Atlantic. First up, let's look at what happened in the UK this week.
Jim Waterson reminded us to never piss off the social media team when an unsanctioned tweet from the civil service official account calling UK's PM Boris Johnson 'arrogant and offensive' was published. J.K. Rowling even got involved and offered to pay a year's salary for the person behind the tweet which was in response to Boris Johnson's comments in relation to the scandal over Dominic Cummings. Cummings was reported to have made multiple trips between London and Durham during the COVID-19 lockdown when the country had been asked not to travel. So was it one set of rules for Boris and his team and another for the rest of the UK.
'Rammed it through': Trump's Twitter order riles staffers and tech reformers (Protocol, May)
Back in the USA, it's also a tale as old as time that captured our interest - free speech vs. censorship (or lack thereof - nobody can quite decide) by social media platforms. Twitter has definitely pulled a first for the platform by adding a 'public interest notice' to one of Trump's tweets because the tweet in question glorified violence which violates Twitter's rules. It's been left up but you can't like or reply to the tweet.
This came soon after the 'fact check' Twitter had added to two of Trump's tweets about mail-in voting. It's safe to say that tensions between Trump and Twitter are running high.
This is important for a variety of reasons: social media companies don't actually want to have to be the world's censors on such issues, despite what everyone might think (1), but clearly, something needs to be done as an increasing number of people get their news and critical information from social platforms such as Facebook and Twitter, and yet we seem to keep calling for censorship when it's been proven that it simply does not work (2), finally the 2020 USA elections will be digital in nature (in a post-COVID-19 world) meaning that these platforms will be essential to both candidates' campaigns (3).
---
Technology 📱
Want to Find a Misinformed Public? Facebook's Already Done It (The Markeup, April 2020)
Whilst we are on the topic of social media platforms, in what feels like a lifetime ago, Mark Zuckerberg wrote a post pledging to combat misinformation about COVID-19 circulating on Facebook but it's always easier said than done, especially when your business model is driven by targeted ads.
"The Markup found, Facebook was allowing advertisers to profit from ads targeting people that the company believes are interested in "pseudoscience." According to Facebook's ad portal, the pseudoscience interest category contained more than 78 million people."
Big Tech Companies are embracing remote work big time (or so they say)
Many tech companies (such as Shopify, Twitter, box, Slack and Box) have recently come out in favour and even embracing remote work. Facebook's announcement received (unsurprisingly) a fair amount of attention as he predicts that half the company's employees would be fully remote in a decade. This move to remote work will also impact the tech hubs (such as Silicon Valley) that have enjoyed huge economic growth as they start to lose workers to other cities - let the redistribution start.
👉 Read my four-part guide to Remote Work in 2020 which was coincidentally my first idée fixe for this newsletter.
---
(Pop) Culture 🍿
What Is Clubhouse, and Why Does Silicon Valley Care? (Wired, May 2020)
"Kurt Schraded, the CEO and cofounder of Clubhouse, knew that Clubhouse had become Silicon Valley's idée fixe when, in early May, his Twitter mentions became flooded with people desperate to get on the app."
Grimes on evolving her digital self into WarNymph (The Face, February 2020)
I was talking with someone in the music industry who introduced me to Grimes' digital self - a concept I was until now not familiar with. When we all started to be connected and as we started spending more time online, it also became obvious that the lines between our professional and personal lives were becoming blurry.
In an attempt to preserve her mental health and freedom, the Canadian Singer, Grimes, has created WarNympth (her evolving digital avatar or her "digital self"). And honestly, it's brilliant - both in concept and execution. I didn't think I would understand, let alone appreciate the idea but I'm on board, and so should you.
"The angel-winged, demon-eyed alter-ego – which hatched on its own social media accounts in ­January and grows up on the page here – is WarNymph. The idea: to separate Grimes's digital persona from her humanity, allowing herself to step out of the spotlight and into the role she says she feels more ­comfortable in: CEO of Grimes™.

Maybe WarNymph will vanquish her trolls for ever. No more cranky critics taking her quotes out of context, no more industry pigs doubting her ­production talent, no more haters trying to cast her into the cancel-verse. In this timeline, maybe the ­villain turns out to be the hero from the future, whose ­misunderstood messages have been warped by time travel. Think of how many times we give birth to new versions of ourselves in the hope that, with enough beta-testing, we can upgrade our models."
---

---
What We Talk About When We Talk About Disrupting Science (Science Disrupt)
In the words of Gemma Milne, this latest episode is about "laying down a bit of an explanation of what we mean when we talk about 'disrupting science' and why we need and want to be much more honest, open, upfront and realistic about what's happening in tech and science."

---
Why Are We Yelling (Buster Benson)
After selling campaigning software to political parties across the aisle for five years, I became very good at listening to opposing arguments, trying to understand someone's position better, and move one without needing to convert someone to my beliefs. And honestly, my life couldn't be better since this discovery.
Productive arguments are definitely part art and part science, and this book offers a new framework that frees you from the trap of unproductive conflict and pointless arguing forever.

---
Milkshake is an iOS and Android app and one of the newest tool from Envato. Launched initially mid-2019 but I thought it deserved to be resurfaced. It's a lightweight mobile website builder and a service tailor-made for Instagram. The target audience is clear - Instagram personalities who might want to showcase more of their content and project in a similar friendly format. And no web development knowledge is necessary.
---
🧐Shit I Googled this week
Q: Why are eels vicious?
A: I came across a video of a very smart octopus having a close encounter with an eel by attaching himself to the top of the eel and I felt the urge to understand why eels were so vicious and were they really. So yes they are definitely some of the most dangerous fish in the sea. Apparently, the jaws of the moray eel are equipped with strong, sharp teeth, enabling them to seize hold of their prey and inflict serious wounds.

🚀Follow me on 

Instagram

 and 

Twitter

 for extras that don't make the newsletter.