Discover more from Idée Fixe by Toni Cowan-Brown
A newsletter for the curious minds, and your weekly in-depth dive into the ideas that dominate our minds - both the delusional and the pedestrian. Each week I share insights on the ideas in tech, politics, pop culture and F1 that matter.
Over 1,000 subscribers
Idée Fixe Interlude #3
Make room for fun, the wholesome and the easy content.
🤗Thank you for being here, when really you could be many other places. If you are new to Idée Fixe, welcome. I'm Toni Cowan-Brown and this is your weekly newsletter into the ideas and trends that matter, and dominate our minds for a prolonged period.
Idée Fixe #2: The Lab-Grown Industry
Parts one, two and three of the lab-grown industry are all live. I have to say the research for this was far more interesting and complicated than I had expected. It reminded me both of why I'm excited to work in Silicon Valley where the innovation is never-ending, but it also reminded me just how much a lot of what we deem normal today simply isn't, and certainly won't be 50 years from now.
Idée Fixe #3: eSports
For the next idée fixe, I'm going to look at the growing billion-dollar industry and the global phenomenon that is eSports. For too long it has been snubbed and not taken seriously, but in the past few years the industry as a whole has made a name for itself. And just as recently as this quarantine period, we have seen the traditional sports industry rethink how it tackles the online space and even include the online component of their sport within the industry itself, and not just as a silo.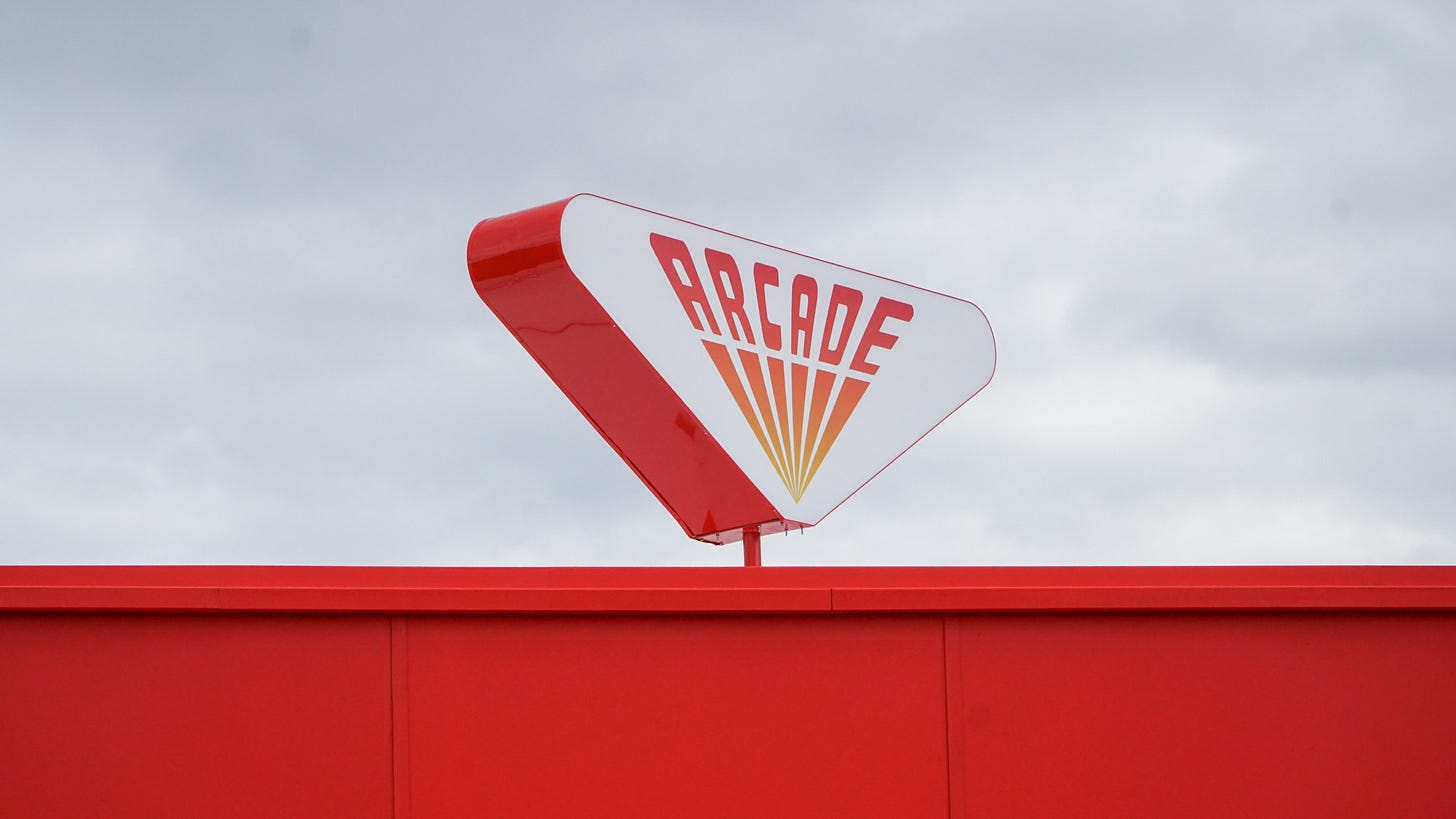 Idee Fixe Interlude 🥳
This week's Idée Fixe Interlude includes the joys of Tiktok, the soothing videos that are Bon Appétit's Gourmet Makes, what it takes to pitch great ideas, the weird turn US politics is taking and some social distancing apparel for a great cause.
---

---
First up.
"Today, anyone will do anything online" - I can't recommend enough this piece by Benedict Evans in which he looks at what will change, what will stick and what won't now that we are locked up inside and forced to use all these online and remote tools.
Talking of smart people, I recently joined the incredible Interintellect online community, and in the past two weeks I have had two long discussions with Anna, the Founder of this community, and both have left me with an endless stream of thoughts and questions which is always a good sign of a great conversation. But one, in particular, stuck with me - do we actually have any control over how our ideas are perceived and land with others? Anna shared with me this piece by the HRB on 'pitching a brilliant idea'. It's well worth the read.
There is a lot of necessary debates about The Wing right now, but one thing this space and community did for me was introduce me to some spectacular humans, and one of those humans, Olivia, has just launched Six Feet sweatshirts - a sweatshirt designed for social distancing with all proceeds going to World Health Organization COVID-19 Solidarity Response Fund. As quarantine kicked off, I realised I needed a place where I could take in all the good, the fun, and the happy content. And that space for me has become TikTok. I now have a daily curation that I do on Instagram of the very best TikTok videos that are guaranteed to put a smile on your face. And I'm apparently not alone is seeking out good news and fun content.
Finally, what was initially a simple gift from my husband, my LARQ bottle, has now also become our personal germ killer. Because of LARQ's UV-C technology, you can use your bottle cap to eradicate bacteria & viruses from common items like your cell phone, keys, remote… Very smart.
---
Politics 🗳️
Someone to Blame (Popular Information, April 2019)
As ever Legum, gives us a detailed but comprehensive look into a nuanced story. Trump has decided to pin the bulk of the responsibility on the World Health Organization (WHO) and last week he decided to stop funding it all together.
"Trump's response to the coronavirus pandemic is one of the most catastrophic failures in American history." says Judd Legum
Elizabeth Warren Backs Biden, Extending Display Of Party Unity (NPR, April 2020)
Last week was a big week for Biden and his endorsements. These also included an endorsement from Senator Elizabeth Warren who has now thrown her support behind the 'presumptive' nominee. Although, we still don't know who Biden's VP nominee will be.
The Clock is ticking - 1 July is the legal deadline to extend the Brexit transition period (Stay European Campaign, April 2020)
1 July is just around the corner, to be specific it's exactly 71 days from now. ⏰As a Brit, who only feels British by passport (I was born in France, grew up in Brussels and studied in Paris, and now live in SF), this campaign is dear to me. And there is no way I will ever stop saying that I am a proud European.
Stay European is campaigning for an EU associate membership scheme that would give individuals the option to continue as EU members. The UK and the EU are due to re-start trade negotiations this week. The EU is ready to agree on an extension, and apparently is a little puzzled that one hasn't been requested already. In a strange turn of events, this is probably the last thing that both sides want to think about amidst a global pandemic and resulting economic crisis.
Technology 📱
I Spent Nearly Five Years Selling Campaigning Software. Here is What I Learned. (March 2020)
I spent nearly five years selling campaigning software to political parties, groups, and politicians across the entire political spectrum. Here's what I learned: misconceptions about what technology can and can't do are ripe; there is a lack of trust between all parties and at all levels; technology is increasingly complex and ever-evolving making it incredibly hard for anyone outside of the tech bubble to understand what's actually going on behind the scenes; hyper-partisan tech is neither the solution nor the future; and censorship, of any kind, never works. [read the full piece here]
Levis' partnered with TikTok on social commerce and doubled its product views (TechCrunch, April 2020)
Talking of TikTok, and it being a happy place right now, it's no surprise that brands are wanting to be present and take advantage of this creative space. Levis's is "one of the first retailers to use TikTok's "Shop Now" buttons that allow consumers to make purchases through links posted to TikTok." It was obviously going to be a matter of when not if TikTok created the '"shop now" feature just like the other social platforms have done. Obviously, this one is unique due to the sheer size of the audience on this platform.
By the numbers: How COVID-19 transformed tech this week (Protocol, April 2020)
By the sounds of things it's more of the same; "revenue is down, workers are worried, and everybody wants to know how to break up while in quarantine." 2020 is truly turning into a strange year for all of us.
(Pop) Culture 🍿
Mid-Century Houses and 1st Dibs (Architectural Digest, March 2020)
Taking a break from all the madness that is the world we live in today, is best done while indulging in photos of beautiful houses we will never afford. And the tour of Dakota Johnson's house gave me such house envy.
More importantly, it led me to discover 1st dibs ("an online market place for the most beautiful things on earth") which I had never heard of before, and now I'm hooked. Although, I dofeel like a bull in a virtual china shop.
Can Quibi become the new Netflix or is it a $1.75bn mistake? (The Guardian, April 2020)
According to The Guardian, Quibi is "a billionaire-backed attempt to mint a new one-word signature in entertainment, to unite Hollywood prestige and resources with the interstitial, "snackable" bumps of content popularized by lo-fi creators on video platforms and social media networks."
I've heard mixed feelings about Quibi and haven't myself started any TV shows just yet. I've been too busy diving deep into TikTok and binge-watching Too Hot To Handle. Don't judge. It was all kind of weird, fabulous with some great English humour, dare I say.
It must be hard (and confusing) to launch a product that is so clearly geared to the smartphone and watching shows on-the-go, during a pandemic where we are all stuck at home.

---
You're Wrong about [insert topic]
Mike and Sarah are journalists obsessed with the past. Every week they reconsider an event or person or trend that's been miscast in the public imagination. Topics and events such as Marie Antoinette, the Ford Pinto, O.J. Simpson…
This podcast reminds me a lot of Malcolm Gladwell's Revisionist History podcast in that he too takes a deeper look "through the overlooked and the misunderstood" events of our past.
Rabbit Hole (by NYT)
A new podcast from The New York Times, where the Times tech columnist Kevin Roose discovers what happens when our lives are increasingly online. He asks the question - What is the internet doing to us?

---
7 Days Out (Netflix)
If like me you are interested in the logistics, the operations and the programming behind an event, then this show is for you. This documentary TV series follows each week a major event in a variety of industries. The episode is a countdown from 7 days before the actual event and follows the organizers and employees during this time. Some of the events they follow include NASA's Casini Mission, League of Legends, a Chanel Haute Couture Show…
Pastry Chef Attempts to Make Gourmet Girl Scout Cookies | Gourmet Makes (Bon Appétit YouTube)
The loveable and fun Claire Saffitz from the Bon Appétit Test Kitchen attempts to make gourmet Thin Mints, Samoas and Tagalongs - the three Girl Scout Cookies requested by her team members. And as ever the episode is pure delight.
Serious Black Jumper by Jayde Adams (Amazon Original)
This isn't new yet somehow I completely missed it. Jayde Adams is powerful, raw, vulnerable and incredibly funny. Seriously what more can you ask for? The answer is absolutely nothing at all.

---
Wordslut by Amanda Montell
Montell is an incredibly candid and smart writer. I learned so much from this book and I specifically enjoyed learning about the history behind words, how they came about, and how they were used against women. I know right, a real shocker.

The key takeaway for me was that gendered language is absolutely a thing and the words we use are extremely powerful so let's pay attention to them.
Whistleblower by Susan Fowler
Having worked in both tech and politics, Fowler's stories of endless sexism and sexual harassment sadly did not shock me. Not one bit. What did leave me speechless however was the careless ways in which these situations were handled by the relevant HR bodies. As Fowler discovers, a little too late, HR departments' main priority is (and will always be) the company they work for, not the employees. But even so, that doesn't mean there aren't proper ways to hold a company responsibility whilst protecting the employees themselves.
Note: you may or may not have noticed that all my links to books link back to BookShop.org - which is an online bookstore with a mission to financially support independent bookstores and give back to the book community. A mission that feels even more important during this quarantine. With Amazon struggling to keep up with all of the orders, you might actually be better off ordering your books from your local bookstore and probably get your order faster.

---
The internet's happy place where you can find lists and reviews of new (mostly Direct to Consumer) new brands. These are all honest reviews with no brand sponsorship. Thingstesting has a great Instagram which they are currently using to spread the word about some great local brands and entrepreneurs. Don't check it out if you don't have the cash to spare.
We believe that with an increasing number of brands launching online - and increasing amounts of fake reviews - it's becoming out right impossible for consumers to know what to trust when making a purchase decision. We are in the early stages of building an honest meeting point online for consumers and new brands.
---
🧐Shit I Googled this week
Q: My googling this week has looked a lot like this: "[insert word] in French translation"
A: Why? Mostly I think because I've spent more time than usual talking with my friends from back home (i.e. Belgium) and I'm clearly losing my french 😱 - which is my mother tongue. As with any language, the local expressions, and some weird literal translations have led to some fun and awkward conversations.

🚀Follow me on 

Instagram

 and 

Twitter

 for extras that don't make the newsletter.