Discover more from Idée Fixe by Toni Cowan-Brown
A newsletter for the curious minds, and your weekly in-depth dive into the ideas that dominate our minds - both the delusional and the pedestrian. Each week I share insights on the ideas in tech, politics, pop culture and F1 that matter.
Over 1,000 subscribers
Idée Fixe Interlude #2
Why is it so hard to take a sick day?
Good morning/afternoon.
🤗Thank you for being here, when really you could be a thousand other places. If you are new to Idée Fixe, welcome.
Idée Fixe #2: Lab-Grown Industry
I'm working on the next idée fixe which will be a two-part dive into the lab-grown industry. From lab-grown diamonds to the impossible meat industry and now, the lab-grown dairy companies - the next food frontier? All promising sustainability and innovation.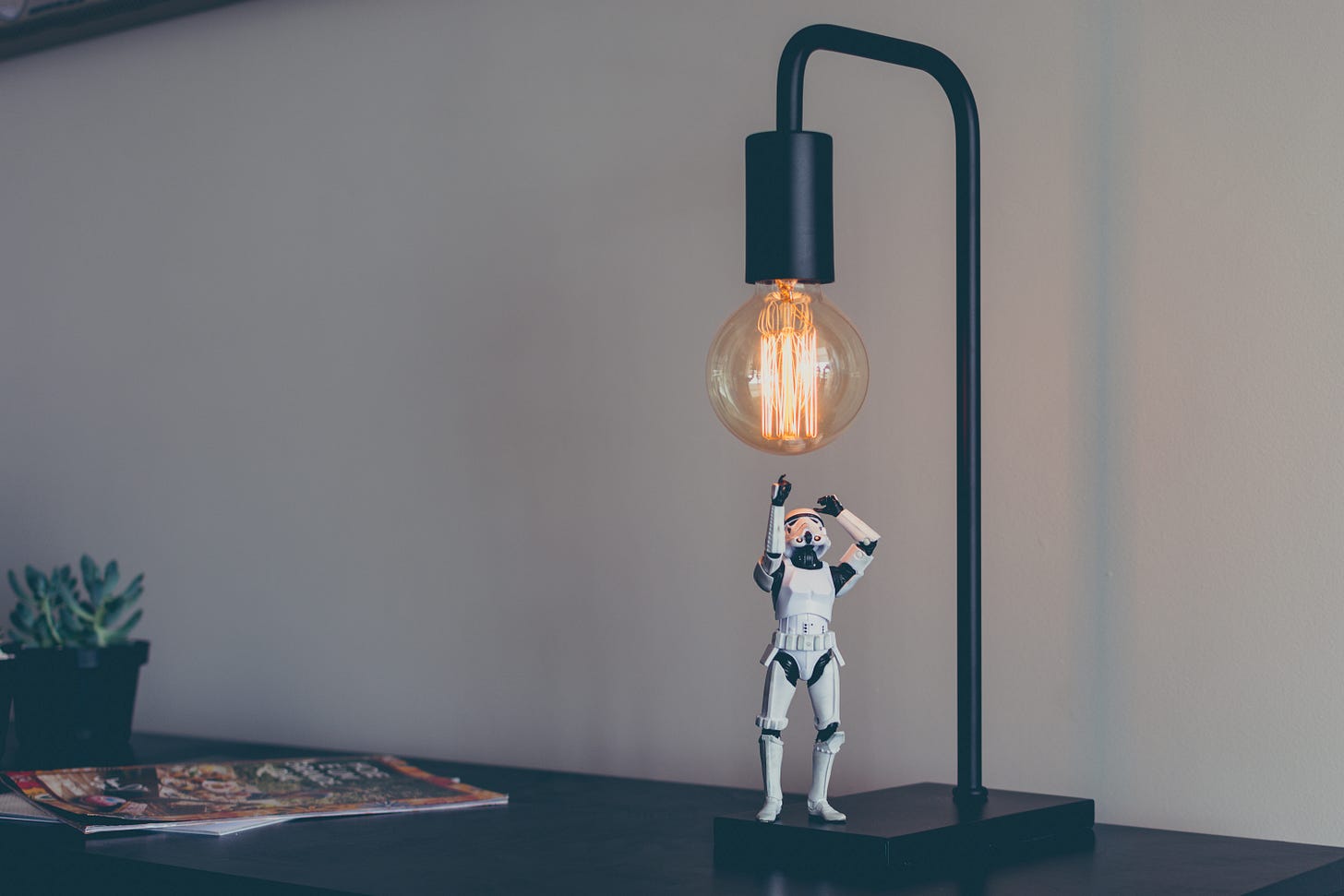 This week's Idée Fixe Interlude includes some thoughts on social influencers and how they are using their platforms, the upcoming spring issue of Playboy (yes you heard me), paid-sick leave amidst Coronavirus and the self-publishing game.

---
First up.
Jessica Yellin, founder of News Not Noise, has created an IG highlight with some factual and digestible content about Coronavirus (COVID-19). 👀The World Economic Forum says COVID-19 fallout could be harder for women. With that in mind, we have also been reminded that home isn't a safe place for everyone. There will be universal delays to the ninth installment in the Fast & Furious franchise (Don't even start with this one. I love this franchise). 🏎Talking of cars, for all of you who were hoping to watch the Australian Grand Prix, The Race and Veloce Esport put together two amazing virtual races this weekend. Ann Friedman talks about the thin line between panic and an abundance of caution. Talking of panic, how about this Panic at The Costco t-shirt? 😂 Is there anything more wholesome than these two penguins (on a date) walking around Chicago's closed and empty aquarium. 🐧The NYT has lifted its paywall on its coverage of COVID-19. Lastly, quarantivity (which is what you get when you have quarantine + creativity 🤷‍♀️) is a place to collect, connect and share all the positive outcomes from around the globe.
---
Politics 🗳️
For Those Serving Long Sentences, Politics is a Lifeline (The Marshall Project, March 2020)
According to the survey, respondents who've spent more years behind bars were more politically engaged than their peers who had been incarcerated for less time, and their political affiliations have evolved over time. Only two states in America allow all incarcerated people to vote, although as you might imagine, very few do - "often because of low literacy rates and little access to information".
Note: The Marshall Project partnered with Slate to conduct the first-of-its-kind political survey of prisons and jails across the country. It's absolutely eye-opening.
Two New Moms Return to Work — One in Seattle, One in Stockholm (HBR, March 2020)
🇺🇸America, wake the fuck up. If there is one non-Coronavirus related story to read this week, it should be this piece. This story made me realise just how quickly I have gotten used to the barely-there healthcare system in American. My expectations from both the state and employers have dropped, drastically since being here.
Although it is actually somewhat related to the pandemic as "tens of millions of workers are not guaranteed any paid sick days" in America, and COVID-19 is a threat to our health and security. America is only one of two industrialized countries that doesn't guarantee time off for workers who are sick. Judd Legum, from the Popular Information, recently wrote a fantastic piece on the topic.
He calls out the supermarkets who continue "to maintain sick leave policies that incentivize workers to show up ill" as they do not benefit from any paid sick leave.
In doing so these companies are putting their employees and the wider public at risk. And in order to hold companies accountable, Legum has started 👉 the COVID-19 Corporate Accountability Project.
Technology 📱
This App Automatically Cancels and Sues Robocallers (Vice, February 2020)
Americans are very used to Robocalls, something (as a European) I was certainly not ready for. It's absolutely constant and I feel the need to remind Americans that it does not have to be like this.
"Their emergence has been explosive: according to a report by First Orion, a company that offers caller ID and call blocking technology to phone carriers and customers, in 2017, they accounted for only 3.7 percent of all calls. By 2018, that number spiked to 29.2 percent and on track to hit 50 percent of all calls by the end of 2019."
DoNotPay is launching a new app, Robo Revenge, to help with this nightmare by automatically adding you to "the Do Not Call Registry, generate a virtual DoNotPay burner credit card to provide scammers when they illegally call you anyways, use the transaction information to get the scammer's contact information, then walk you through how to sue them for as much as $3,000 per call under the Telephone Consumer Protection Act (TCPA)."
(Pop) Culture 🍿
Jameela Jamil takes over Playboy's spring issue as guest editor with I Weigh (Playboy, March 2020)
PLAYBOY: You're guest editing this issue of PLAYBOY. Do you read it for the articles?

JAMIL: I always assumed it was a joke when people said PLAYBOY'S journalism was really amazing. 
I think it's safe to say that quite a few of us can relate to the above exchange. Playboy is not a brand I ever thought I would write about, let alone in a positive light. Jameela Jamil is an actor but she is also a vocal activist who is taking advantage of the platform she currently has to bring awareness to mental health issues. You can read the full interview here.
🥥 Why the French are coconuts and the Americans are peaches 🍑
Laetitia Vitaud writes about the future of work with a feminist perspective. Her essays dive into history, sociology, and economics. In this essay, Vitaud talks about the elusiveness of culture and I absolutely loved it.
"You might not really see your culture until you're confronted with different ones. Until then you'll want to attribute every behaviour to personality rather than culture."

---
Why Men Who Are Sick Insist on Going to Work from Slate (March 2020)
This feels like a very timely episode to listen to right now with COVID-19 being the main story everywhere. Let's be clear it is not an act of selflessness to come in and power through it when you are sick. And if your employees are doing this, look no further than your leadership team as such culture often comes from the top.
If you care so much about your work and your team members, stay at home and don't get them sick as a general rule (not just when there is a global pandemic).
"Men refusing to take sick days is one of those stereotypes that's hard to quantify, but at least some researchers have tried. In the UK, the Office for National Statistics took a survey and it wasn't even close. Men were 42 percent less likely than women to take off when they were sick in our office."
It's important to note that it is a privilege to be able to take a sick day and have paid sick leave - especially in America.
Winning at the Self-publishing Game from The Knowledge Project (Ep. #63)
If you aren't yet familiar with the brilliance of The Knowledge Project, I'm excited to introduce it to you. It's the very best for curious minds. Full of insights, tips, thoughtful stories, and wonderful active listening from Shane Parrish. This particular episode with Hugh Howey on self-publishing is brilliant. Howey has sold millions of his books and has both self-published and worked with a publisher, and offers some great insights into the pros and cons of both.

---
For the Love of Men by Liz Plank
This was one of my favourite books in 2019. I highly recommend reading it in conjunction with Amanda Montell's Wordslut (which looks at gendered language and the history behind the words we use, and how they have been used against women). For the Love of Men is a nonfiction investigation into masculinity and in it, Liz Plank takes a closer look at the dangers of the "unfinished gender revolution".
She starts her book with the claim that "there is no greater threat to humankind than our current definitions of masculinity". And with stats such as the fact that in the UK alone, there are 2.5 million men who report having zero close friends, she helps paint a picture of an entrenched toxic masculine culture.
Halfway through the book, I turned to my husband and asked him, "What is the single hardest thing about being a man?", a discovery Plank talks about in her book and I was stunned that my husband's answer was exactly the same as apparently nearly every other man out there.

---
Tweedeleter: I can't quite pinpoint when exactly it was but at some point, I started to get increasingly uneasy with the number of social breadcrumbs I was leaving behind. And by social breadcrumbs, I mean tweets. I've been tweeting for over 10 years and had over 20,000 tweets attached to my name. I have grown and matured a lot in this past decade. We are all a work in progress and I will continue to learn, fail, stay and do stupid things and many more I am proud of.
At some point, I started to be uneasy with those 20,000 tweets so I deleted them all. I did keep a record of every tweet - I'm sure it will make for some fun reading one day.
---
🧐Shit I Googled this week
Q: How to stop a satin skirt being static?
A: Apparently it's really easy and hairspray is the answer. Satin skirts and dresses are beautiful and an absolute nightmare to wear. And if you aren't careful you end up looking like you are wearing a satin onesie or leggings. Little did I know that there is a very easy solution; simple spray hairspray on the inside of your skirt, and voilà. You can thank me later. 💃
And that question is a serious tongue twister if you ever needed one.
---
---