Discover more from Idée Fixe by Toni Cowan-Brown
A newsletter for the curious minds, and your weekly in-depth dive into the ideas that dominate our minds - both the delusional and the pedestrian. Each week I share insights on the ideas in tech, politics, pop culture and F1 that matter.
Over 1,000 subscribers
Idée Fixe Interlude #15
Why is nuance so hard to achieve?
Thank you for being here. You are receiving this email because you subscribed to Idée Fixe - the weekly newsletter for curious minds. If you are new to Idée Fixe, welcome.
I'm Toni Cowan-Brown and each week I share with you insights on the ideas in tech, politics and pop culture that matter and dominate our minds. And each month I dig into one specific idea that is particularly top of mind at this moment in time. 🧠 I've also now added a section on the latest in the F1 2020 season.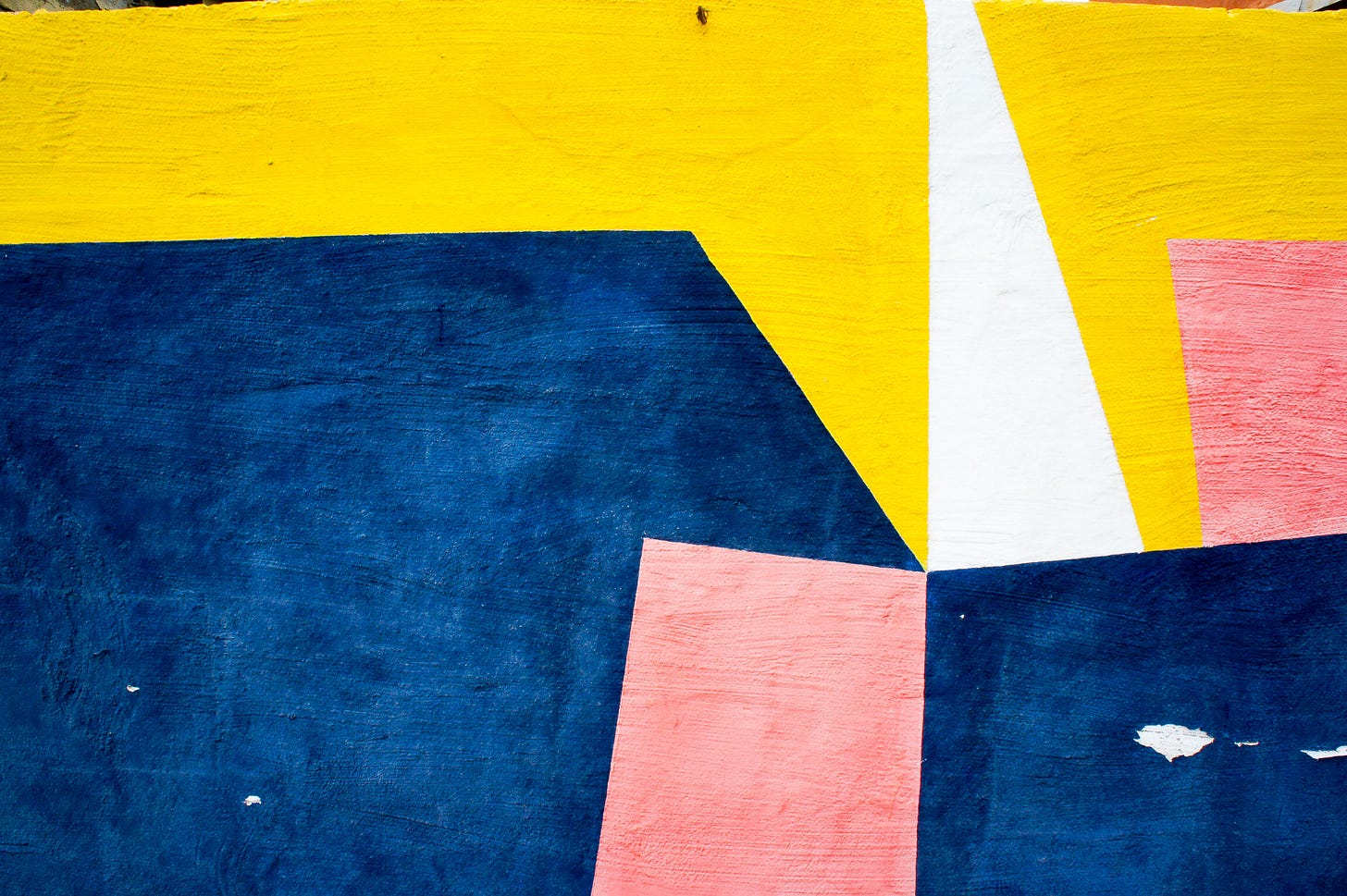 Idée Fixe #6: The Real Real and other second-hand eCommerce success stories 👛
Next week I'll look into the intriguing second-hand eCommerce industry. One industry that certainly seems to have come to life - or at the very least stayed relevant - during the pandemic.
Idée Fixe Interlude 🧠
Until then, here's what I've been reading, watching, and listening to lately. This week's overview includes politics, technology, and the pandemic, the House Antitrust Subcommittee's extensive report on big tech, and Substack's business model.
---

What I'm reading.
📥 Celebrities and influencers are helping with GOTV efforts; David Dobrik, Kylie Jenner and Taylor Swift's endorsement for Biden/Harris are just a few who have found different ways to convince (mostly) young people to register to vote. The numbers are pretty impressive and demonstrate a shift in pop culture of being increasingly politically aware and vocal. 🏴‍☠️ Propaganda, Pirates and Preachers: The Weird Wide Web Of Shortwave Radio. 📖 Surviving the Discomfort: A Conversation with Claudia Rankine. 👕 The Fred Perry Polo Is for Everyone.
---
Politics 🗳️
Blowing up the old formulas for political conventions and debates alike
The pandemic has certainly forced many of us out of our comfort zone and into the online realm. In politics, this has created many firsts for candidates, parties, and voters alike.
For example, the Democratic Party created, mostly out of necessity, "a highly condensed, mostly virtual, four-day show choreographed for the social-mobile era." The result was indeed a well-choreographed virtual convention that was scripted and condensed, but also more succinct - more content was delivered in less time and in a more efficient manner.
The recent VP debate didn't look too strange with the plexiglass shields and social distancing in place. And I do hope we get to experience a completely virtual presidential debate for the second debate. If only to see the mute button in action and the endless debates about content moderation and censorship that will for sure ensue.
America's Tech Billionaires Could Help Protect the Election. If They Wanted To. (NYT, October 2020)
Or as Charlie Warzel puts it, "Mark Zuckerberg is the most powerful unelected man in America. His and Facebook's efforts to try to combat election-related disinformation on its platform, however comforting, were merely an admission of a great power that should make Americans uncomfortable,"
I really appreciate Warzel's approach to most things and although I agree with his key points in this piece. I can't help but wonder why America is so set on having companies solve a democracy problem.
The suggestions laid out feel far more complicated than what it needs to be. Why not do like some, for example, and make voting mandatory? Although, saying that, I also agree with the premise that all of this is incredibly complicated and nuanced, and will take a long time to solve.
---
Technology 📱
Not all tech problems are engineering problems by David Ryan Polgar (Built In, October 2020)
David reminds us that the idea and concept of Techlash isn't actually about customer dissatisfaction, but rather it's about power - and who has it. In addition, we can no longer understand today's politics without understanding the tech that surrounds it, the people who make the tech, as well as the 'pop culture' that is increasingly present. Basically, all our worlds are colliding together, and we can no longer try and solve one part of society without looking at all the elements involved. Especially true when it's something as complex as our democracy.
"People like to think that this "techlash" is about the general public being angry with the technology itself. This view suggests that the problem can be solved by simply improving the quality of the industry's products. That if algorithms are biased, we need to remove that bias. And that if facial recognition systems are faulty and riddled with errors, we just need to improve their accuracy. Thus, many people in the industry define the problem as an engineering challenge to be solved. Upgrade the tech, alleviate the angst."
Congress Gets Ready to Smash Big Tech Monopolies by Matt Stoller (BIG newsletter, October 2020)
This week the House Antitrust Subcommittee released its extensive report on Apple, Google, Facebook, and Amazon. A culmination of a 16-month investigation that is 'condensed' (just joking) into a 400+ page document.
Matt Stoller lays out in his post why the report matters, and why he believes that the cynics of progress are wrong. And as with most things that matter, not everyone agrees on the 'details'. Either way, there is lots of food for thought and I'm nowhere near done reading through the report and others' analysis of it.
---
(Pop) Culture 🍿
Substack Rhymes With Medium (Napkin Math newsletter, September 2020)
At some point, I want to properly dig into Substack as both a software and a platform with a vision to democratise writing. the big question that is top of mind for me is will Substack position itself as a 'neutral' software available to everyone or will they be more opinionated and be more of a content platform that surfaces certain content. It certainly feels like it is doing more of the latter.
Today is not the day I dig into this though, and instead, I wanted to share this post by Adam Keesling. He dives into Substack's business model and how it has pretty much mirrored Medium's.
"Both platforms try to convince writers and independent media brands to join them. Both platforms have lots of funding and receive lots of press. Neither platform can decide if they are a content management system or a media brand." 
Enya is everywhere (Pitchfork, September 2020)
Until I read this piece, I honestly thought it was just me seeing and hearing Enya everywhere I looked. I grew up listening to Enya all day every day - it was one of the six CDs on rotation in our family car. I'll admit I hadn't listened to her music in a while and then, all of a sudden, her music was everywhere.
"Last December, after noticing a substantial uptick in the number of effusive Enya fans in my orbit—both friends and musicians I follow—I finally asked someone for a mix of her best work. I now feel that the 19-song Enya primer I received in the final days of 2019 was cosmically tailored to prepare me for the impending hell of 2020."
---
Formula One 🏎
The big news in the past two weeks has been Honda's decision to leave F1. A decision that shocked almost everyone in F1, especially considering their latest success with Red Bull and the increasing support they were having. Honda has had an interesting past in F1
The most important thing to remember is that there are now three power unit manufacturers left in F1 (who supply all ten teams) - they are Renault, Ferrari, and Mercedes. Right now we don't know who will be supplying who in 2022 - it's too early to know that. These manufacturers are expected, if asked, to supply at least three teams according to the FIA sporting regulations.
As of now, the only real options for Red Bull are for them to have their power units supplied by Renault for one of both of their teams (Red Bull and AlphaTauri) - and the other could be supplied by Ferrari). Or they could potentially buy the IP from Honda for the current power unit and develop it themselves in house. Something that they have been keen to do in the past. Mercedes would most likely not provide a direct competitor with their power unit - which obviously makes sense.
Musical chairs continue
Ferrari juniors - Mick Schumacher and Callum Ilott - will be making their F1 practice debuts at the Eifel GP this race weekend. We might also see some possible driver announcements and there are still a few drivers without a seat for 2021 such as Sergio Perez for whom timing isn't on his side.
Finally, this weekend, the race takes place at the Eifel GP where Kimi Raikonnen had his debut in 2001. This weekend he will break the all-time start record (322) meaning that he will have driven in nearly a third of all ever F1 races.

---
Brussels Effect: How the European Union Rules the World (Anu Bradford)
I was asked a few weeks ago if I thought Europe was a market? I really liked this question because it's not a question you would ever hear in the 'Brussels bubble', and yet the more I thought about it, the more nuanced the answer was.
This book was suggested to me as part of my research and it made some great points such as reaffirming that "the European Union's regulatory approach has emerged as a global gold standard." and "The Brussels Effect suggests that the bigger and more affluent the consumer market, the more likely that exporting companies will comply with its standards." Both of these statement seems pretty obvious when you think about them, but they are often not top of mind when we think about the dominant powers and markets.
Worth noting that the book is dense at times and extremely academic - just know what you are getting yourself into.

---
Enola Holmes (Netflix)
The story is fairly simple and yet it works in its simplicity. It's about the teenage sister of the already-famous Sherlock Holmes, who ends up running away to London in search of her mother who has disappeared. Her two brothers end up looking for both the mother and daughter.

---
Blacklight from The Markup
A real-time website privacy inspector to help you understand, at a glance, what trackers, cookies, session recordings, keystroke recordings… are active on a website.
"Enter the address of any website, and Blacklight will scan it and reveal the specific user-tracking technologies on the site—and who's getting your data."

---
🚀
Follow me on
Instagram
and
Twitter
for extras that don't make the newsletter.