Discover more from Idée Fixe by Toni Cowan-Brown
A newsletter for the curious minds, and your weekly in-depth dive into the ideas that dominate our minds - both the delusional and the pedestrian. Each week I share insights on the ideas in tech, politics, pop culture and F1 that matter.
Over 1,000 subscribers
Idée Fixe Interlude #13
"Politics as a chronic stressor"
Thank you for being here. You are receiving this email because you subscribed to Idée Fixe - the weekly newsletter for curious minds. If you are new to Idée Fixe, welcome.
I'm Toni Cowan-Brown and each week I share with you insights on the ideas in tech, politics, and pop culture that matter and dominate our minds. I've also now added a section on the latest in the F1 2020 season. And each month I dig into one specific idea that is particularly top of mind. 🧠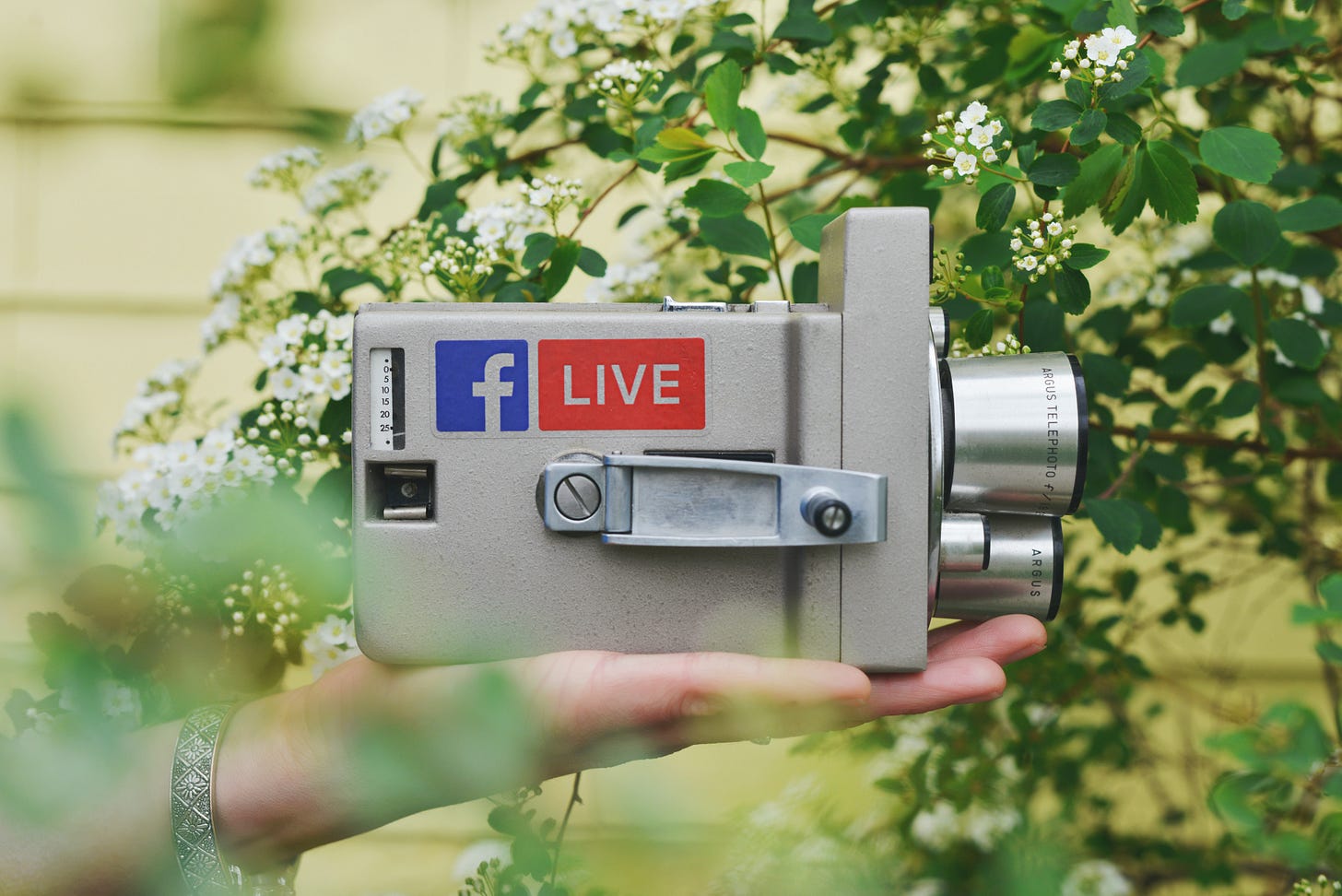 ---
Idée Fixe: Cancel culture
I spent a few months researching the grim phenomenon that is 'cancel culture' and tried to succinctly make sense of it. After my pieces on remote work and Formula One, this has been one of my most successful pieces. Thank you
Idée Fixe Interlude 🧠
Here's what else I've been reading, watching, and listening to. This week's overview includes RBG's legacy and what this means for the 2020 elections and the future of the Court, owning your own image (and is it even possible), and the million-dollar, one-person Businesses.

---
But first.
I don't think it's possible to kick-off this week's newsletter without talking about Ruth Bader Ginsburg - her legacy, her death, and what it all means for America right now. The piece by Irin Carmon entitled, The Glorious RBG, I learned while writing about her, that her precision disguised her warmth, was one of my favourites.
What I'm reading.
🏆 The first-ever virtual Emmys were the perfect awards for our times and here is the Full 2020 Winners List. 🔥 How climate migration will reshape America. 🧐 I saw this piece in another one of my newsletters and as an introvert myself, very much appreciated it - How to be an introverted leader - because there are more than one right ways to lead. 🧠 How to trick your brain to remember almost anything. 📏 Network effects have been responsible for 70% of all the value created in technology since 1994.  💻 Building the Next Generation of Responsible Technologists & Changemakers (video). 📹 Mozilla project exposes YouTube's recommendation 'bubbles'.
---
Politics 🗳️
"Politics as a chronic stressor": News about politics bums you out and can make you feel ill — but it also makes you take action by Joshua Benton (NiemanLab, September 2020)
I've been wondering why I feel so overwhelmed and miserable as I attempt to stay on top of the 2020 USA elections. And there are a few reasons for that: 1) this is one hell of an unusual election, 2) COVID-19 has heightened our tensions and added an additional layer of complexity to an already difficult election, 3) the country is more divided than I think it has ever been and 4) I'm not an American citizen and therefor cannot vote in this election. Which is not to say there are other ways in which I can participate but it adds to this growing sentiment of feeling removed from it all.
This piece sheds a light both of the phenomenon that is news avoidance and politics-induced emotions, and how everything in America right now has become politized.
The act of consuming political news is, for them, just misery — a daily reminder of terrible things over which they have essentially no control. That's particularly true for people who don't have a strong attachment to a party or candidate; committed partisans at least get the occasional joy of seeing their side win the news cycle — for everybody else, it's just a lot of noise.
---
Technology 📱
In 2029, the Internet Will Make Us Act Like Medieval Peasants by Max Read (New York Magazine Intelligencer, November 2019)
The internet doesn't seem to be turning us into sophisticated cyborgs so much as crude medieval peasants entranced by an ever-present realm of spirits and captive to distant autocratic landlords. What if we aren't being accelerated into a cyberpunk future so much as thrown into some fantastical premodern past?
The internet has undoubtedly become something so much more than any of us could have ever fathomed. Or as Max Read puts it, "the internet has developed into a kind of supernatural layer set atop everyday life". And if we were to take a step back and take stock of where we are, would we decide as a society that we are in a much better place because of it, or are most things pretty much the same?
The structure of the internet is headed toward an arrangement the cybersecurity expert Bruce Schneier calls "digital feudalism," through which the great landlords, platforms like Google and Facebook, "are becoming our feudal lords, and we are becoming their vassals." We will provide them with the data-fruits of our browsing, in a nominal exchange for vague assurances of their protection from data-breach marauders. The sense of powerlessness you might already feel in the face of a megaplatform's opaque algorithmic justice — and the sense of mystery such workings might engender — would not have seemed so strange to a medieval peasant. (Once you explained, you know, what an algorithm is.)
Chinese tech giant Tencent's WeChat app sees downloads surge before U.S. ban (Reuters, September 2020)
I was reminded on Monday just how central and important WeChat is to so many families. This ban could impact the way so many communicate with their loved ones abroad, especially during this COVID-19 era where so many of us aren't able to travel to see our families in person, and probably won't be able to do so for a while. More than ever, we rely on such apps to stay in touch and create some sense of normalcy.
Note: The shudown of WeChat has been postponed.
Trends #0027 — Million-Dollar, One-Person Businesses by Dru Riley (Trend VC, 2020)
Not too long ago, someone suggested to me that it won't be long before we see the first million-dollar company run by just one person. I was intrigued by this suggestion, and then I somewhat forgot about it. That was until Dru Riley wrote one of his brilliant trend pieces (if you aren't yet, I highly suggest you subscribe to his newsletter), this time it was on the topic of million-dollar one-person business.
The basic premise is that today the tools available to start a company and create your own products/services are available to all and the cost barrier to entry is extremely low - and so is the tech barrier for that matter. Tied to this democratization of the tools, is also the growing importance of a personal brand. These two pieces are creating a rise of million-dollar one-person businesses which both creates new opportunities and challenges.
---
(Pop) Culture 🍿
Buying Myself Back: When does a model own her own image? by Emily Ratajkowski (The Cut, September 2020)
This piece is beautifully written and raises an important question about the ownership of one's image in this day and age - especially for anyone in the entertainment industry.
Beyond the ownership piece, what I find fascinating is the number of people who seem to think that if a woman is posting pictures of herself online, clothed or not - but especially when there is little left to the imagination - it must be a sign of trauma or a need to seek some kind of external validation. Many women I know happily post pictures of themselves online and do so for themselves, and not for anyone or anything else. A concept that seems really hard to grasp, even in 2020.
This piece also resonated with me, because eight years ago, I discovered in a flash how little respect some names in the industry have for the humans in front of the camera. A lesson that got my face on times square but also one that made me realise everyone was making money off of my face - everyone but me.
Gen Z is eroding the power of misinformation by Stef W. Kight (Axios, September 2020)
A few things happened this week that got me thinking about misinformation and how we tackle it.
Most recently, I have found myself oscillating between two extremes. I get extremely angry and have knee jerk reactions to stories that are being reported and shared, while simultaneously questioning the validity and authenticity of every single piece of information that comes my way - specifically when it's online and shared on social media.
There are many reasons for this of course; our current news cycle is insane, we are in the midst of a historic election in the USA, we are all stuck at home staring at our screens and consuming a lot more social media content, we have more time on our hands to do the above and we are finding new ways to take action online…
Gen Z may be more immune to the lure of misinformation because younger people apply more context, nuance and skepticism to their online information consumption […] 69% of Gen Z students said it is somewhat or very easy for them to distinguish real news from misinformation. Half said they think it is "very difficult" for older generations.
---
Formula One 🏎
'The stars aligned and he took the opportunity' – Gasly's fellow drivers hail his maiden victory (F1, September 2020)
The French sports community went absolutely mental when Pierre Gasly driving for AlphaTauri was the first French driver to win an F1 race in 24 years at Monza - or to be precise 24 years, 3 months and 18 days. Many things aligned for Gasly to take this victory but it was no less deserved and won on merit (as a driver and a human he has had one hell of a few years). 🇫🇷
Another first went to Alex Albon who delivered the first-ever podium for Thailand, and also his first podium - which probably did wonders for his self-confidence. Making this the 29th country represented on an F1 podium.
[Graph] Lewis Hamilton now truly has the most points in F1 history, regardless of the point system (Reddit, September 2020)
2020 was always going to be the year where Lewis Hamilton broke some serious records and had a few firsts. If you look at teh graph, you will see that Michael Schumacher is a close second in all 8 point systems, in case you were wondering (which you were).
Reverse grid races would make us look "stupid" – Russell (RaceFans, September 2020)
Geroge Russell is the latest driver to speak out about the reverse-grid proposal - which has been blocked twice already by the teams. The reverse-grid topic has been a hot topic among the fans and within the F1 community, and yet most drivers think it's the most ludicrous proposal - Hamilton's and Vettel's responses to it are priceless and have always amused me because it feels like it was proposed by people who have little idea what it means to be a driver, and the sportsmanship involved in a race. We seem to forget that F1 isn't only for show and entertainment purposes - it's an actual sport first and foremost.

---
Jill Lepore on the Destructive Power of Tech (Talking Politics podcast)
David talks to the American historian Jill Lepore about the damage new technology can do to democracy, from the 1960s to the present. Who first tried to manipulate the minds of the electorate? Where did the money come from? What happened when the same technology was applied to fighting the Vietnam War? Plus we discuss US presidential elections from 1960 to 2020: do the machines really decide who is going to win, and if he does win this time, what might Joe Biden be able to do about it?

---
The Social Dilemma (Netflix)
I'm torn with this one: on the one hand, I'm glad this film was made because I do believe this topic needs to be more discussed and become more mainstream. But on the other, I really didn't like it.
It was far from complete, very one-sided, extremely simplified, dangerously so even, especially when this documentary is about to be seen by many who aren't in the industry, and it definitely didn't stand up to scrutiny. It was such a missed opportunity in my opinion.
Casey Newton actually did a great review of the movie which encompassed most of my thoughts on the topic. He writes:
And yet despite all that … the film is ridiculous? The dramatized segments include a fictional trio of sociopaths working inside an unnamed social network to design bespoke push notifications to distract their users. They show an anguished family struggling to get the children to put their phones away during dinner. And the ominous piano score that pervades every scene, rather than ratcheting up the tension, gives it all the feeling of camp. If someone asked me to reimagine this newsletter as a drag show, I would start where The Social Dilemma leaves off.

And as Adi Robertson points out at The Verge, the idea that algorithmic recommendation engines are at the heart of our troubles leaves out vast swathes of the internet that are arguably just as important as the big social networks, and perhaps in some cases even more so.
There was one recommendation right at the end which I did find valuable which went a little like this: don't let [insert social media platform ] dictate what you watch. Make a choice to decide what video, for example, you want to watch next and don't let the algorithm take away that choice from you. This is the best, and currently only sure, way of avoiding the rabbit hole of conspiracy theories and unwanted stream of content.

---
Pessimist Archive (twitter account) - cover the fear of old things when they were new. I discovered the account when this tweet about bicycles was shared following the Social Dilemma release.

---
🚀
Follow me on
Instagram
and
Twitter
for extras that don't make the newsletter.