Discover more from Idée Fixe by Toni Cowan-Brown
A newsletter for the curious minds, and your weekly in-depth dive into the ideas that dominate our minds - both the delusional and the pedestrian. Each week I share insights on the ideas in tech, politics, pop culture and F1 that matter.
Over 1,000 subscribers
Idée Fixe Interlude #10
"@RacingPointF1 Have you lost my number?"
Thank you for being here. You are receiving this email because you subscribed to Idée Fixe - the weekly newsletter for curious minds. If you are new to Idée Fixe, welcome.
I'm Toni Cowan-Brown and each week I'll share with you some insights on the ideas in tech, politics and pop culture that matter and dominate our minds. And each month I dig into one specific idea that is particularly top of mind at this moment in time. 🧠
---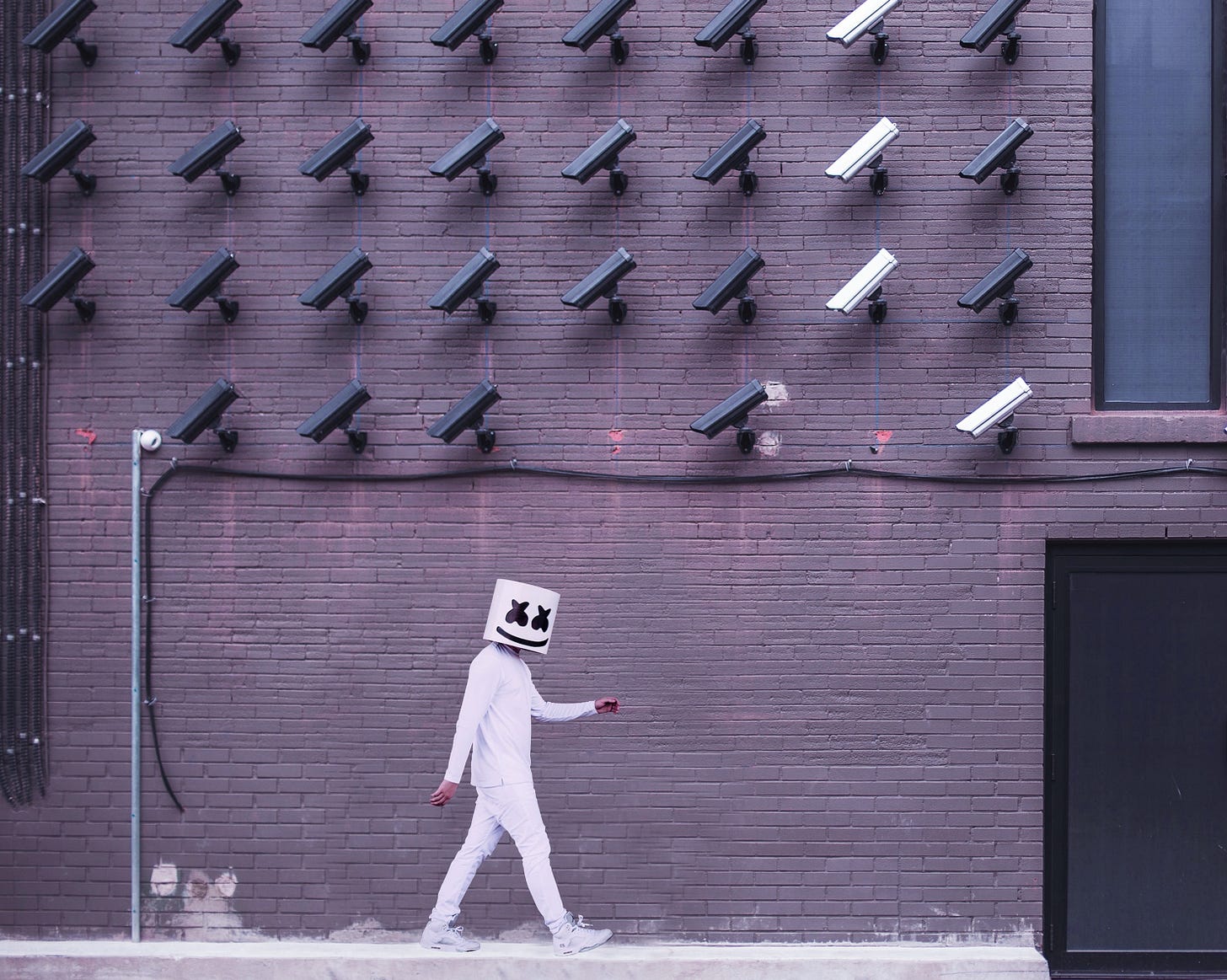 Idée Fixe Interlude 🧠
Until next month's big idea, here's what I've been reading, watching, and listening to lately. This week's overview includes the crucial role of the US postal service in the 2020 elections, TikTok's promise for more transparency, takeaways from this week's tech antitrust hearings, and what happened in F1 this week? A lot is the answer.

---
First up.
Because the F1 2020 season is in full swing and it's been a wild journey so far, with no sign of slowing down and because I've received so many thumbs up about my F1 guide (thank you), I've decided to add a 'Formula One 🏎' section to the Idée Fixe Interlude. Now you'll get the best of F1 delivered straight into your inbox.
What I'm reading.
🧠 How to trick your brain to remember almost anything. 💸 Is TikTok for sale? 🤬 Brittany Murphy's story about abuse is one that needs to be listened to and taken seriously and a story that I hope gets read widely (a Twitter thread). 🗺 Techfugees (refugees, friends of refugees, humanitarians, data scientists & social entrepreneurs) have collaborated online to map the impact of covid19 on refugee communities. 😎 Planet Money's "TikTok Guy" — on creating the "coherent weirdness" of those vids + getting called the next Bill Nye. 🥁 And finally, the cartoon rap battle you didn't know you needed - Reagan vs Trump Debate.
---
Politics 🗳️
Postal Service backlog sparks worries that ballot delivery could be delayed in November (Washington Post, July 2020)
"The U.S. Postal Service is experiencing days-long backlogs of mail across the country after a top Trump donor running the agency put in place new procedures described as cost-cutting efforts, alarming postal workers who warn that the policies could undermine their ability to deliver ballots on time for the November election."
Since COVID-19 hit, the US has experienced an unexpected surge in the use of ballots by mail. It's been a struggle to adapt to the increasing demands - the processes, the timelines and the rules surrounding teh deadlines for such ballots by mail. Trump has been vocal about his views on mail balloting - and they aren't positive. Even though he himself, like many others, votes by mail. And just this Thursday, Trump tweeted about potentially delaying the Nov. 3 general election. A concept that was very quickly and widely condemned by both the Democrats and Republicans.
And if this wasn't alarming enough, the New Yorker directly asks the question that is on everyone's mind - Is the Postal Service Being Manipulated to Help Trump Get Reëlected?
"Compounding all this, the new Postmaster General, Louis DeJoy, a Trump donor, recently mandated changes in postal operations, designed to cut back on overtime by postal workers, even if it means that some mail will not be delivered for another day."
👉 On this topic, Lincoln published a white paper - Secure and Accessible Elections: Absentee Voting Solutions for 2020 and Beyond.
Election Officials Are Vulnerable to Email Attacks, Report Shows
From snail mail issues to vulnerabilities surrounding email. Obviously, email attacks are not unique to election officials. As many employees settle into working from home on a regular basis, an increasing number of both businesses and employees are more vulnerable to cyber-attacks and intrusions. However, when the results of an election are at play we should absolutely be paying more attention to this story.
"Many of the thousands of county and local election officials who will be administering November's presidential election are running email systems that could leave them vulnerable to online attacks, a new report has found."
---
Technology 📱
TikTok is opening up its algorithm and challenging competitors to do the same (The Verge, July 2020)
TikTok's new CEO has promised regulators something that few, if any, other social platform has done before, which is to allow regulators to inspect the company's algorithms.
Specifically in America, this is a partisan issue in that Republicans (much more than Democrats) seem to think that social media networks' algorithms unfavorably benefit Democrats. Republicans generally feel that they are more often censored on such platforms - a story as old as time (well not quite but you get my point).
👉 Here's the memo - Fair competition and transparency benefits us all.
Everything you need to know from the tech antitrust hearing (The Verge, July 2020)
In one of the biggest tech oversights the USA has seen, Jeff Bezos (Amazon), Tim Cook (Apple), Sundar Pichai (Google) and Mark Zuckerberg (Facebook) testified this week in Congress.
👉 The Verge has broken down all five hours of the hearing in the most digestible format.
'This Is a New Phase': Europe Shifts Tactics to Limit Tech's Power (NYT, July 2020)
As a continuation of the above, The European Union is looking to make it illegal for Amazon and Apple to use their platforms to push their own products whilst dictating the T&Cs (giving them preferential treatment). A preferential treatment that has been described as the equivalent, of having the "powers of a private government".
But there are a few big challenges facing the EU, namely:
"For years, Europe set the standard in tech regulation — only to find that its efforts did not make much of a dent as the tech behemoths continued to grow."
"There is a desire to 'go further,' but European regulators are struggling to define the specific problems they want to fix," said Joe McNamee, a veteran internet policy consultant in Brussels, who is particularly concerned about new online censorship rules. "Badly designed measures are unlikely to achieve their goals at the same time as creating collateral damage."
---
(Pop) Culture 🍿
Black Is King Works Best When Beyoncé Can Be Beyoncé (Vulture, July 2020)
"To watch Beyoncé Giselle Knowles-Carter is to take a master class in image construction. In 2011, she severed professional ties with her father and former manager, Mathew Knowles, who'd had a strong hand in controlling her image."
Beyoncé knows that it's all in the details. And yet again she delivers so much more than music with Black Is King. The visuals, the art, the clothes, the makeup, the dancing… Absolutely everything captures a part of your brain and imagination. As Hunter Harris puts it, "It's Beyoncé doing what only Beyoncé can do. No one else can sing like that, dance like that, wear outfits like that, perform like that."
This is a lesson in how creative approaches in the music industry built a global phenomenon (Kevin Lee twitter thread, July 2020)
This Twitter threat about creativity and the power of understanding 'pop' culture is absolutely worth your time. Kevin Lee, shares the story of the marketing genius behind one of the world's highest-paid DJs - Marshmello. His name is Moe Shalizi.
"You have to know how to apply creativity to catch culture. No textbook will capture that, because culture changes every single day."
---
Formula One 🏎
How Hulkenberg's emergency Racing Point deal came about - and why he's the right man for the job (F1 Official website, July 2020)
2020 strikes again with an already insane 2020 F1 season. Perez, one of the Racing Point drivers, tested positive this week for COVID-19 and will not be racing this weekend at the British Grand Prix.
With Perez out, it was Nico Hulkenberg who was called in for the job. Hulkenberg was out of the sport in 2020 and it has been increasingly hard to see where he would have a seat in 2021 with the latest seat changes.
He's fascinating as a driver because he's an F1 driver without a single podium. He has started 177 races but has 0 wins, 0 podiums and obviously 0 championships under his belt. And that must hurt. You might remember the episode of Drive To Survive where he is asked by a group of kids how many races he has won and they had him repeat his answer, just to make sure they heard him right the first time. Ruthless kids 😂
The guy might have never won a race but he is an incredible driver and with no podiums to his name, the stakes are high. Actually, he doens't have much to lose but could potentially win his first podium. Although statistically, it's not very likely. But if he gets a podium win, the F1 community will erupt. I really do think that everyone wants to see 'The Hulk' get a podium at least once in his career. If anything, we are getting some great inter-team banter. 👇
Once the decision was made to have Hulkenberg replace Checo (Perez), things seemed to move pretty fast indeed. Apparently, his return was approved just a mere 15 minutes before practice began. It's quite infuriating to see how fast and organised the FIA and the F1 teams can be when they need to, but somehow they still can't quite figure out the logistics of dedicating one minute to the 'We Race As One' campaign in support of BLM at the start of every race.
Norris reveals special British GP helmet designed by 6-year-old fan (F1 Official, July 2020)
This has to be the most wholesome moment of F1 thus far and it's brought to us by Lando Norris. Two weeks ago he showed the world just what kind of driver he was by staying behind and helping his team pack-up after the race weekend. Not something we often see from drivers. This week he put the fan art of one of his younger fans on his helmet.
In 2015, the FIA introduced a rule which restricted the design changes of the helmet livery (one of the few parts on the driver you can see during races). This rule was aimed at helping fans better identify their drivers during the races. However, it was somewhat unpopular with drivers as they enjoy changing up their helmet design, and this year the teams agreed to drop the rule, and it was officially approved by the WMSC.
Norris ran a competition for his fans and he chose the design of six-year old Eva which he unveiled on his Twitch channel. As you will see, Eva ran out of space when writing Lando's last name and since then Norris has updated his Twitter name to mimic the dropped 'S'. I have a feeling the dropped 'S' is going to be hanging out with us for a while. As you can see below the F1 social media team are already all over it.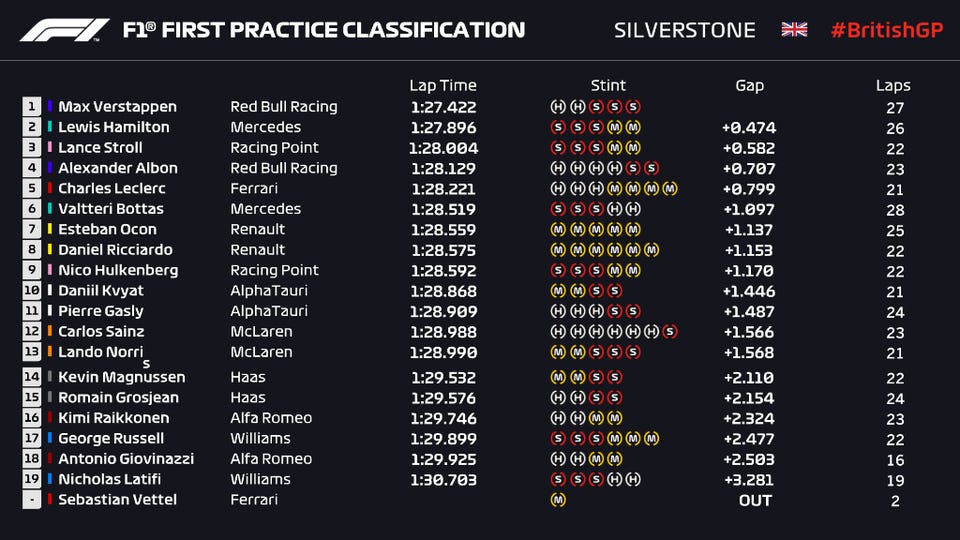 "Difficult to believe" Racing Point copied Mercedes so well (Motorsports, July 2020)
After just three races, Racing Point, somewhat surprisingly, sits fourth in the constructors' championship just behind McLaren. Following the last two races, Renault lodged a complaint to the FIA against Racing Point. Renault says it is seeking clarity from the FIA "over the degree of collaboration allowed in F1."
No one is suggesting that any cheating has been involved but rather it's a case where just about everyone is surprised by the incredible performance of the Racing Point team thus far this season and we can't ignore the similarities between their car and last season's Mercedes.
Formula 1 still benefiting from tobacco sponsorships, despite public promise to cut ties with the industry (Health Policy Watch, July 2020)
In part three of my F1 guide, I looked into the long (and still existing) relationship between the tobacco industry and F1. Now, the first-ever analysis of its kind, Driving Addiction: F1 and Tobacco Advertising, was published just ahead of this weekend's British Grand Prix.
Why is this analysis is important? The FIA made a commitment in 2001 to ban tobacco sponsorships from international motor sport by 2006, in line with a World Health Organization treaty. Despite this commitment, as discussed previously, F1 is still accepting tobacco sponsorships specifically from PMI and BAT. Even though they may look a little different and aren't actually pushing tobacco products as such, the tobacco industry is undoubtedly still involved in F1.
---

---
Big Friendship by Aminatou Sow and Ann Friedman
As someone who has just launched a weekly unscripted podcast with one of her favourite people, I'm starting to better understand the concept of Big Friendships as an adult. Close friendships are a crucial part of our lives - as kids, teenagers, young adults and far beyond - and yet these relationships are very often misunderstood, go unanalysed and sometimes just left to fizzle out. Ann and Aminatou set out to shed some light on what it means to be in a Big Friendship.
"Big Friendship is a bond of great strength, force, and significance that transcends life phases, geography, and emotional shifts. It is large in dimension, affecting most aspects of each person's life. It is full of meaning and resonance."
👀 The New York Times has an excerpt from the book if you are interested.

---
Off limits: cereals for adults. Not sure the world needed another cereal but I really enjoy the branding so why not share.
OffLimits is a cereal and culture brand built around emotionally unstable, counterculture cartoon characters. We offer a unique approach to cereal, using it as a functional fix.

---
🚀
Follow me on
Instagram
and
Twitter
for extras that don't make the newsletter.
---